Cobb County, GA  (PRNEWSWIRE) September 21, 2015— As the sky turned a fire-orange color on Saturday, fathers and sons cast lines into a 10-foot pond right off the 6th hole in Governors Towne Club. Amid friendly competition with other families in the prestigious family-centric community, the kids were learning how to fish and were creating memories to last a lifetime.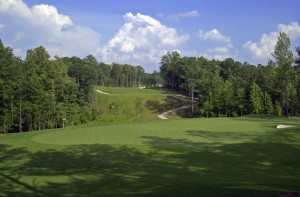 While the men and "little men" fished, mom spent the day being pampered at the on-site spa. After a massage and pumpkin-infused facial, she planned family dinner. Choosing between running out to Publix next to the development, or ordering concierge service from the community's restaurant, she was ensuring family day was in full swing.
On Sunday, dad was spotted cutting a few on the green, while mom took the kids to their private tennis clinics at one of the community's eight tennis courts. During the summer months, she'd follow up the lesson with letting them run around the splash pool, or get their thrills speeding down the  waterslide, but as the fall weather starts to turn the leaves reds and yellows, the kids ran over to the state-of-the-art playground. Next to them, older kids pulled together a came of five-on-five basketball.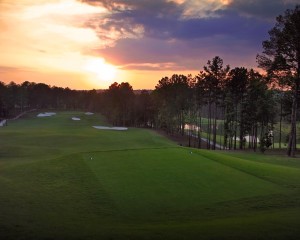 Patten Properties, a leader in premium residential property development, is offering this lifestyle by immediately putting homesites back on the market. Families looking to build a custom estate or manor home in North Atlanta's most revered residential communities are able to buy the land at below-development cost.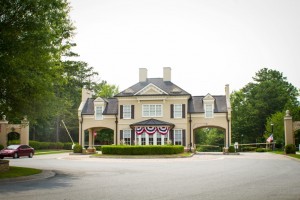 About 30 minutes North of Atlanta, the community also offers amenities like a theater, a game room.
The never-before touched homesites are ideal for estate and manor style homes and Patten Properties is ready to sell. Governor's Towne Club's original developer, Kenneth Horton is already breaking ground on completing the community's 64 square-foot clubhouse.
Governor's Towne Club also boasts an incredible 18-hole golf course designed by Curtis Strange, PGA champion who dominated the 1980s and acclaimed course designer Michael Riley.  
For more information about available home sites at Governor's Towne Club, and to schedule a tour, please call us at 855-295-2171
ABOUT PATTEN COMPANIES
For over three generations, Patten Companies has set the standard for trust and transparency in residential and recreational property development. Patten Companies and its partners are recognized as being among the industry's foremost authorities on real estate investment and acreage development across the nation. Our culture is founded on integrity and professionalism, which we proudly combine with a commitment to creating value and opportunity in today's exciting real estate environment.